Atlanta Business Chronicle "Rick Ross' Maybach Music Group to open office at Atlanta's Twelve Studios"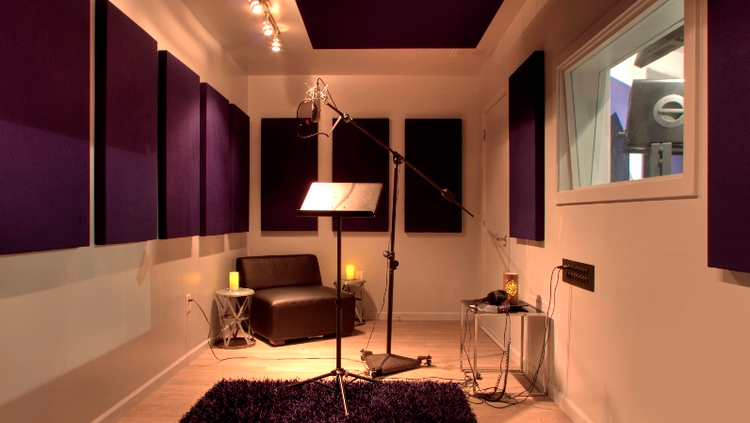 The main studio at Twelve Studios.
Rick 'Da Boss' Ross music label, Maybach Music Group, will open an office at Atlanta's Twelve Studios, the hip hop mogul announced this week.
Additionally, Dina Marto, owner and founder of Atlanta-based Twelve Music Group, to launch Artists First, a new talent search for young artists and producers.
Ross, a four-time Grammy nominated rapper, was named as the 'Hottest MC in the Game' by MTV in 2012 and was the first artist signed to Sean "Diddy" Combs' management company Ciroc Entertainment. He released five of his studio albums through Maybach Music Group.
"Atlanta is the fastest-moving place to make music," said Ross. "I've seen [Marto] be tested by time, and she's still here, shining brighter than ever. So it's only right that she be a partner."
Marto, a former A&R coordinator that oversaw Island Def Jam's Atlanta arm, has worked with artists that include Ross, Young Jeezy, Janet Jackson, Nas and LL Cool J. Further, Miley Cyrus' "We Can't Stop" and Nicki Minaj's "Anaconda" were produced at Marto's 4,053-square-foot Twelve Studios.
"This is the new home for Maybach Music," Marto said. "Their artists will be recording here. Executives will have offices here, so they can get work done while they're in the city of Atlanta."
Tryouts for Artists First will be held in the theater at Ross' new 235-acre Fayette County estate and mansion that was previously owned by boxer Evander Holyfield. A time and date have not been announced.