Talent Management
Lead & advise the careers of songwriters, producers & artist.
Project Production
Plan, produce & execute entertainment projects & events.
Entertainment Consulting
Consult clients within the music & TV arenas.  

Cheeze Beatz

Darryl McCorkell (born March 18, 1988), professionally known as, Cheeze Beatz is an American record producer from Miami, Florida by way of Atlanta, GA. He is best known for producing the Migos 2014 hit "Handsome and Wealthy" which reached number 79 on the charts and number 20 on the hip hop and r&b chart. and number 16 on the rap charts. Cheeze also produced for Wale the  street hit "Back 2 Ballin" ft. French Montana and has also produced singles as "By The Bar" by Jadakiss ft Meek Mill, "So Good" by Yung Joc ft 2 Chainz, and also has produced records for various artist including: Rich Homie Quan, Travis Porter, Waka Flocka, Gucci Mane, Future Young Dro, Shad da God, Yung Joc, Magazeen, JoseGuapo, D-Dash, Big A, Block 125, Val, YC any many more.
Instagram: @Cheezebeatz    Twitter: @Cheezebeatz
Lord Plawz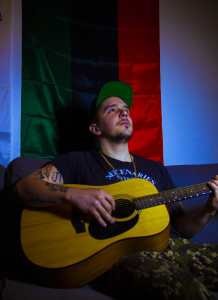 Hawaii born, VA raised producer Lord Plawz started his path in music production in Brooklyn NYC working with Bay area MC Hefna Gwap on a group called Elegant Caviar that has been covered in Vibe, Source, Jenesis Magazine and Hot 97 among other publications. In addition to touring with Jonny Shipes' the Smokers Club in 2013, Plawz has also playedSoundcloud.com's SXSW stage in 2014, produced a project for Moet & Chandon Champagne and has worked with Seattle MC Aaron Cohen, Bay Area upstarts HBK, and Dyme-a-Duzin.
Website: Elegantcaviar.com         Twitter: @LORDPLAWZ   Instagram: @LORD_PLAWZ
Juice 808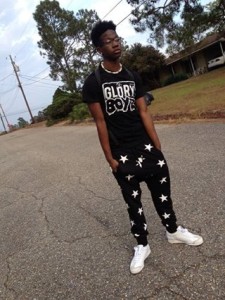 Shakur Thomas  (born January 15 ,1998), professionally known as, Juice 808  is an American record producer from Ozark, Alabama by way of  Monterey, California. Juice 808 started producing at the age young age of 15 years old, once he startedplaying around with making beats his friends told him that he should take it more seriously.  He is best known for producing the OT Genesis  2014 hit "CoCo" which reached No. 7 peak on Hot R&B/Hip-Hop Songs chart. Juice 808 has been working and reaching new artist since breakout hit with artist such as Ace Hood, Busta Rhymes, Rick Ross , Machine Gun Kelly, etc. The now 17 year old producer is taking his opportunity to place his stamp and sound on the music business, be sure to be on the look out for more records and production from Juice 808.
Twitter: @Juice_808   Soundcloud: https://soundcloud.com/juicetheproducer
Polow Da Don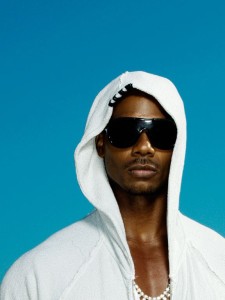 Polow was born and raised by his father and mother in Atlanta, Georgia. His mother was born in Japan. As a teenager in the mid-1990s, he listened to groups such as UGK, the Geto Boys, and 8Ball & MJG. His younger sister, Karesha, helped him learn how to play the keyboards and use MPC equipment. He is the cousin of Monica. Polow played football and basketball for the Mount Vernon Christian Academy prep school. After earning good grades, he enrolled in Morehouse College. While halfway through a bachelor's degree in accounting, he left college to pursue a rap career with his group Jim Crow. The group signed to Sony Records in 1999 where they released two albums—Crow's Nest (1999) and Right Quick (2001)—before being dropped. Although disappointed, Polow formed a Southern hip hop group with Bubba Sparxxx, Sean P, Pastor Troy, G Rock, and Timbaland. However, they also split up without any releases.[1] Polow started making beats around 2001. His first beat tape made its way to Interscope Records president Jimmy Iovine. The beats were eventually used for the tracks "Runaway Love" by Ludacris, "Buttons" by the Pussycat Dolls, and "This Is the Life" by Tru-Life, among others.[2] Polow da Don is in the process of revamping his label, Zone 4 Incorporated, by signing many new artists. Zone 4′s new talent include King, Veronica Vega, MDMA, Salo Jackson, D. Smith, Dan Talevski (YouTube sensation), Jared Evan, and Ester Dean ("Drop It Low" ft. Chris Brown). Aside from music production & artist development, Polow spends time with his family which he keeps private, developing his non-profit, Celebration for a Cause (C4AC). In July 2012, he had his 2nd annual C4AC event.
Polow is known for his contributions towards the success of artists such as Fergie, Keri Hilson, PussyCat Dolls, Ester Dean, Rich Boy. He also helped reinvent Usher, Chris Brown, Monica, Mario, Ciara, Gucci Mane, even P. Diddy (whom Polow was responsible for his regarding his verse on Waka's widely popular "Oh Let's Do It.")